Champion Difference

We have a long history of earning your trust. From the beginning, our goal has been to earn lifelong relationships with our clients. To achieve that goal, we have always sought to provide full disclosure, transparency, fair dealing and exceptional service. Our clients have rewarded us with a powerful and gratifying loyalty. Repeat investors fund approximately 90 percent of every project. In fact, many have been investing with us for more than 10 years.

Why Invest with a FINRA Registered Broker Dealer
What does this mean for you?

CHAMPION IN THE COMMUNITY
We believe giving back to the local community is part of being a responsible corporate citizen. The Saint Vincent DePaul Society runs a dining facility called St. Vinnie's Bistro in the Prospects Courtyard at the Haven for Hope Homeless Shelter.

FINRA Broker Check
Here is a link to FINRA Broker Check.

About Us
Experience and expertise you can depend on. At Champion, our people are our greatest assets. Our owners bring you 50+ years of combined investment experience in the oil and gas industry.
We strive to be a model of ethics in the oil and gas direct investments sector.
For more than twenty years, Champion has endeavored to provide exceptional energy investment services. We are committed to practicing full disclosure-representing features, benefits and risks equally and honestly. Over the years, we've raised hundreds of millions of dollars for energy projects and strived to maintain a steadfast commitment to the highest ethical standards.

Contact Us

Client Private Access Login

Champion and clients at Formula 1 Event
Here are some pictures from last years event.

Disclaimer & Privacy Policy
Disclaimer Privacy Policy Business Continuity The information provided in this website is for informational purposes only and does not involve the offer for sale of securities.

Investment Partner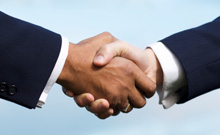 Choosing the correct energy investment partner.

Combined Resources Group
Your exclusive agent for Combined Resources Group (CRG).
We believe Combined Resources Group (CRG), an affiliate of Champion Group, has been one of the most active sponsors of oil and gas drilling partnerships in the U.S. since 1986.